The call for papers closed on Sep 20.
We are looking for the best speakers, willing to share their experience and their skills with developers and managers.
The 2016 conference will cover the following aspects of Web development:
.NET
Accessibility
Architecture & design patterns
Career
Collaboration
Databases
DevOps
Documentation
E-commerce
Functional programming
Future tech
HTML & CSS
Internet of things
Java & JVM languages
JavaScript
Management
Mobile
Node.js
Performance
PHP
Python
Quality assurance
Ruby
Security
You may present in English or in French. If you can present in either language, simply add a note when submitting. Presentations are 35 minutes + 10 minutes for questions.
When and Where?
ConFoo 2016 will take place at the Bonaventure Hotel in Montreal, Canada from Feb 24 to Feb 26.
The call for papers closed on Sep 20.
Final selection will be announced on Oct 13.
Speaker's Kit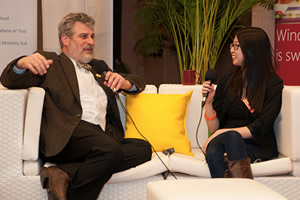 We cover travel and accommodation expenses for speakers outside of Quebec. Typically 3 nights for North-Americans and 5 nights for more distant speakers.
We provide a continental breakfast and a hot, delicious lunch.
We have activities for you from the day you arrive until the day you leave: drinks, dinners and parties.
Speakers are also invited to a private banquet with sponsors and with members of the organization committee.
Speakers benefit from full access to presentations and activities for the duration of the event.
Talk Proposal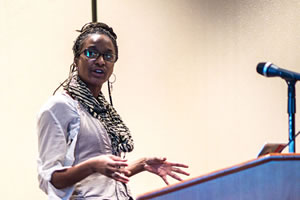 Proposal Guildelines
Code of conduct
The selection committee will study every proposal. The decision will be made according to the originality of the proposal and to the interest from the targeted audience. Candidates will receive the decision via e-mail; decision is final and without appeal.
Due to hundreds of proposals, we cannot provide specific reasons for any refusal.
We do not discriminate candidates based on age, gender, ethnicity, disability or appearance. Please feel welcome to submit.